The principle aim of sports conditioning is to develop the body in order to make it more efficient at any sporting activity. It focuses on physical preparation for peak performance of athletes at all levels. If you want to achieve the utmost efficiency and see consistent improvement, simply playing your sport without the inclusion of a conditioning programme will limit your potential.
The basic goal behind this type of training is to develop all components of fitness (both physical and motor) to various degrees depending on the demands of the particular sport. These will include: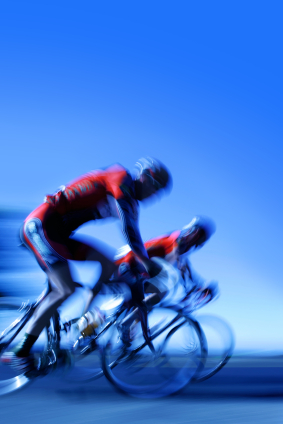 cardiovascular fitness                      

  muscular strength                         

  power


  speed                                                        

  stamina                                               

  agility


  flexibility                                                

  balance                                              

  co-ordination
Your Hillcliff trainer will analyse the biomechanical and athletic demands of your particular sport and design an appropriate periodised programme, whether that be for race day or for an entire season.
At your consultation we will gather the information to formulate your individual needs analysis including: athlete screening, movement analysis and bio-motor ability assessment. Sports conditioning can target specific fitness and strength aims helping you to achieve your fitness goals by utilising speed, agility, plyometric and weightlifting training protocols. We will also help you to identify any areas of weakness that may be inhibiting your performance.
We have experience in training tennis players, golfers, triathletes, footballers, swimmers, cyclists, runners, volleyball, hockey and rugby players to name a few. Contact us for more information or to book your initial consultation.
---
"I just had two meetings with Claudine and it has made a significant improvement to my fitness and ability to play tennis without pain. I'm in my 50's and have had long term back issues. Although I'd tried to find exercises and stretching routines, I was finding I was getting increasingly stiff and immobile after tennis, and was worrying I might have to give it up. Claudine gave me a number of straight forward exercises to do, which were specific to the pressures and strains of the sport I love. I'm way better now, and playing better than ever, and don't have to lie down on ice bags and take ibuprofen after every match. It's made a real difference to me, and my only regret is I didn't do this years ago!"
A Sandelson
"My physio recommended Claudine to me as a strength and conditioning coach 18 months ago when I was recovering from shoulder surgery; the fact that she is a tennis player and understands the sport was the deciding factor in my choice. I have successfully recovered from shoulder and foot operations with her help and I have managed to get back to playing competitive tennis to county level despite suffering potentially career ending injuries. She has been very innovative, designing an upper body only program when I was recovering from foot surgery. Training with Claudine has been fun, varied and I've definitely noticed an increase in my power on the tennis court. I can't recommend her highly enough!" A.Greenwood