We now offer our personal training regardless of where you live through our Online Personal Training, making our services accessible to everyone. Wherever you are in the world you can still have a personal trainer close at hand, with all the benefits of our expertise.
Online personal training provides the flexibility to work out when it suits you, wherever you are. Of course there are many off-the-shelf training solutions, apps and 'get fit quick' workout routines available on the internet, but if you work with a Hillcliff Personal Trainer you are safe in the knowledge that you've a fully qualified and experienced trainer to hand with a proven track record who will produce a regime designed to meet YOUR specific needs, and no-one else's.
The lack of face to face interaction is also reflected in the price and it's a great affordable option for all. Nothing can truly replicate the level of service you get with a 1-2-1 session so you must be self-motivated and self-disciplined to get the most out of virtual personal training, but you'll have the benefits of all our expertise from around £10 per week.
---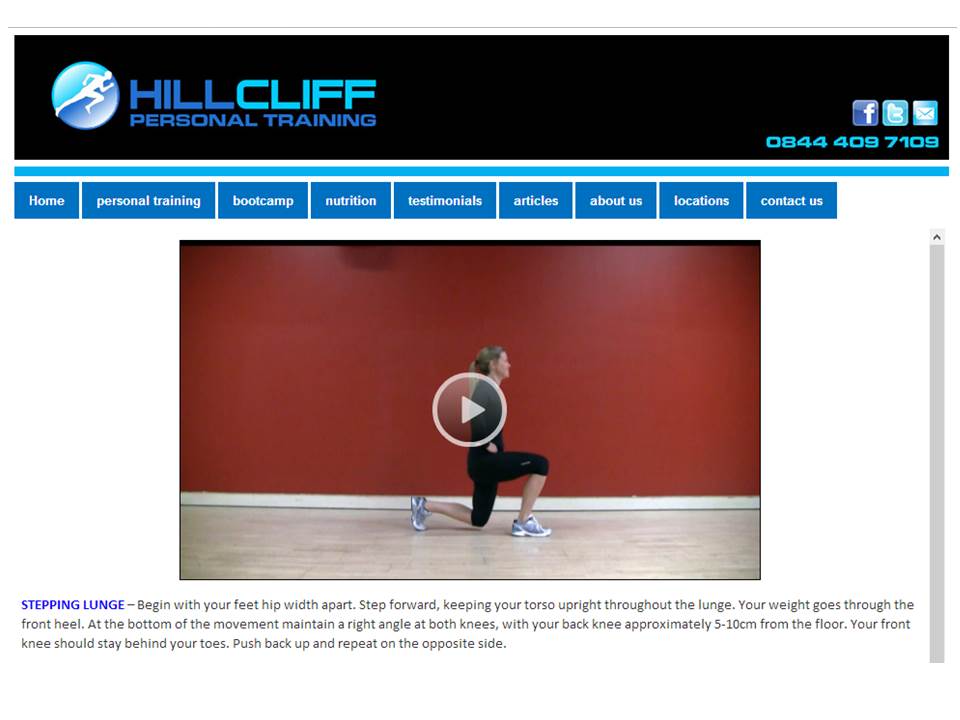 Your first month of online personal training includes:

  initial 30 minute consultation – via phone or skype; whichever is suitable for you


  monthly periodised plan – complete with video instruction


  nutrition analysis – one week food diary analysed with feedback and recommendations


  weekly email progress update – providing accountability, feedback, recommendations and motivation


  monthly phone call – discussing progress/next steps


  exclusive access to relevant articles/charts/tools on hillcliff.com
If you choose to renew after your initial month (which we're sure you will), you'll continue to receive your periodised plan, weekly email and monthly progress report, plus every quarter we'll re-examine your nutrition analysis and fitness testing.
---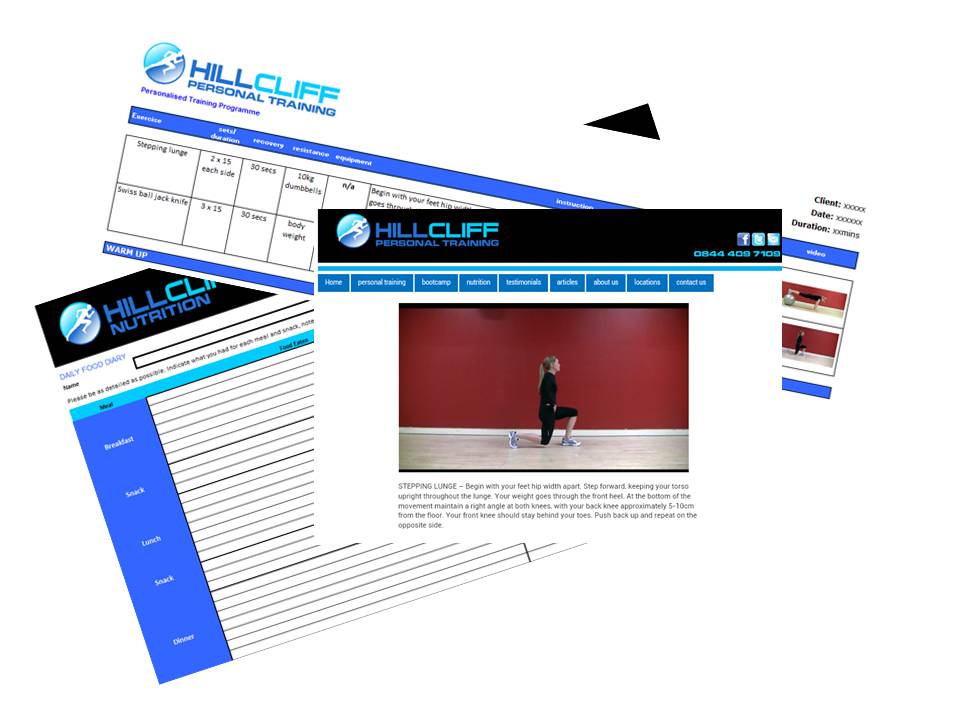 What to expect
As soon as you sign up to online personal training you'll receive log-in details giving you access to our members-only area. Here you'll find all the forms you need to get started. Once we've received these we'll arrange a suitable time for your consultation and assign a trainer dependent on your needs.
Within a week of the consultation you'll have your own unique programme delivered online with access to the relevant exercises on video, so you're safe in the knowledge that you've been given full instruction on how to perform them correctly.
Our nutrition analysis and feedback advises you on areas which may need some improvement to help you achieve your fitness goals. This will be sent to you within a week of receiving your completed food diary and nutrition questionnaire.
"
I signed up to Hillcliff's Online Personal Training programme 6 months ago. Prior to this, I was struggling to achieve my goals despite following an healthy exercise and diet regime. However Hillcliff worked hard to find the right programme for me and were fully supportive of my goals. The result being a visible change in my body shape. My muscles are more defined and toned and the pounds are finally slipping off. While Online Personal Training is a great option if you are self-motivated, the weekly calls and instructional videos never really leave you on your own. I would recommend Hillcliff to everyone." Sheena L.