END STAGE INJURY REHABILITATION - recovering from injury
For a long time now we've been extolling the benefits of physiotherapists and strength and conditioning trainers having a more integrated approach to a patient's/client's rehabilitation outcomes. In the past there has been a huge disconnect between musculoskeletal therapists and specialist end-stage rehab fitness trainers and coaches and the industry really has been missing a trick.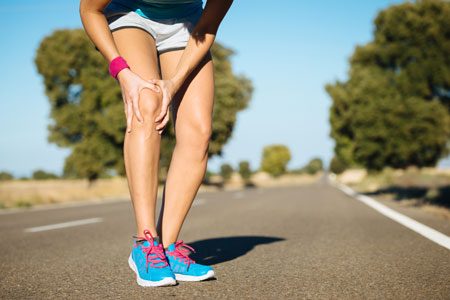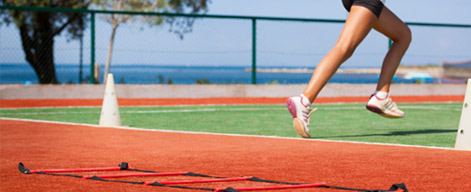 Thankfully things are finally starting to change with forward thinking physiotherapists seeing the value in working together with experienced strength and conditioning coaches and the potential of what they can deliver as a team, and with people like ourselves shouting from the rooftops that we should be working together to provide a progressive programme of treatment.

Traditionally physiotherapists, osteopaths and chiropractors see a patient return to function and range of motion. There is still a long way to go to get back to full strength and that's where we as coaches come in. By utilising a specialist in end/late stage rehab a client can aim to be back to fitness for their sport or to maximum function relative to their condition pre-injury.
The purpose of an end stage rehab programme is to restore muscular strength, endurance and power, improve flexibility, proprioception, co-ordination and balance. Both functional and - if required – sports specific exercises will be used.
3 stages of rehabilitation
There are 3 recognised stages of rehabilitation and each follows the SAID principle: Specific Adaptation to Imposed Demands. During each of these stages the responsibilities of the practitioners change:
Early stage rehabilitation: low impact, low load exercises prescribed by a musculoskeletal therapist for damaged tissue to heal. At this stage, there is a high risk of re-injury so protocols and exercises must be followed to maintain recovery rates.
Mid stage rehabilitation: progressive loading of the tissue to develop tensile strength that can withstand the stresses and strains of everyday life and exercise. At this stage the physiotherapist and strength and conditioning coach should work closely together.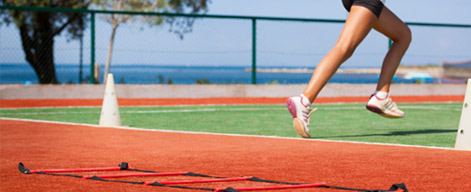 End/late stage rehabilitation: the strength and conditioning coach takes over and the tissue is placed under stress using functional exercises and drills to allow for adaptation and ensure the client is ready to return to play and fully participate in the functional daily activities they may have taken for granted pre-injury.
End stage programming and exercise prescription following an injury should also address why that injury may have occurred in the first place. Of course, trauma sustained through contact sports or an accident cannot be prevented, but if the injury was caused by muscular imbalances, genetically pre-disposed conditions or training overload we will look to address this to prevent any recurrence. Once tissue has been damaged the chances or re injury are high. A good specialist rehab coach will constantly monitor progress and design a programme to minimise the risk of re-injury not just at that site but any potential area of the body that may be at risk as highlighted through a movement and strength analysis.
With three years experience working alongside a team of physiotherapists, osteopaths and podiatrists in a high end Sports Medicine Clinic in the City of London at Hillcliff we have also developed a local network of health professionals and therapists, and in working together we can provide an integrated progressive plan of treatment that puts the well-being of the patient and client first.
Contact us for more information or to book your initial consultation.
"As resident Physiotherapists at Shell International we have been working closely with Hillcliff Personal Training since 2010. Having Claudine on site has been a real bonus not only for the staff in their fitness training but also for our business. We have established a key collaboration which provides a continuous progression of treatment, rehabilitation, corrective and functional exercise programmes for our patients. She is extremely knowledgeable and thoroughly professional. I would have no hesitation in recommending Hillcliff ." Amanda Belfanti – Belfield Physiotherapy
"Highly recommend Claudine as a Strength and Conditioning coach. What started as part of post-surgery rehab and focused on specific exercises to get active again and strengthen my knee post-surgery quickly became a regular session of general cardio and strength based training through circuits and super-sets. Claudine's understanding of how to rehab and recover post-injury led to a varied and exciting programme to build me back into better shape than I was pre-injury and the range and increasing intensity of activities has kept me motivated and challenged since. Claudine tailors the sessions to your personal goals and makes it easy to take the activities away with you by providing detailed programmes to use in your spare time. One of the toughest but most rewarding things I do on a weekly basis!" Dan Burgess