LOOKING FOR A UNIQUE GIFT THIS CHRISTMAS?
How about a pair of reindeer socks? A smelly candle? A traditional and tasteful 'Christmas jumper'? Didn't think so. Here's a better idea: what about a six-pack? A six–pack of personal training sessions.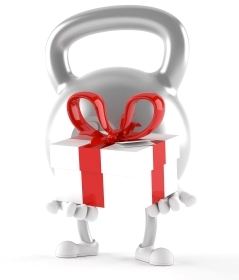 If you have a friend or family member who is eager to work on their health and fitness in 2016 here's the gift you have been racking your brain to find this Christmas. We offer three options for you to choose from:
1-2-1 £56
block of 3 £160
6 pack £300
All packages include a full initial consultation and assessment (value of £50) and an exercise programme to meet the client's personal goals and aspirations. We also offer small group training sessions. Please get in touch for further details.
Spaces are very limited so call 0844 409 7109 or contact us today to book your package and ensure you have a unique Christmas gift.
*vouchers are valid for six months from date of purchase. First session must be booked within three months.